Sprinkler Installation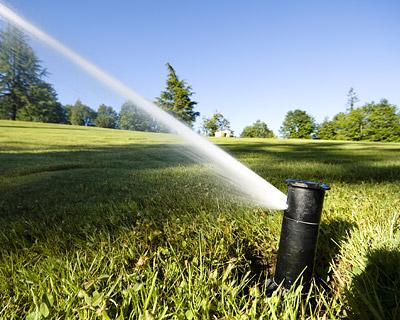 Having a landscape is about having well-designed and installed spaces. It's about choosing the right plants and trees, the appropriate materials and ensuring that the spaces have been planned well. While most people are aware of these aspects of landscaping, very few actually focus on the irrigation and drainage. The fact is that these two factors are all-important too. If you want your landscape to be healthy and stay looking green right through the year, you need to ensure its watered well, at regular intervals.

We at Greatest Scapes Landscaping have been in this business for a number of years and have handled scores of landscape design and install projects in and around Nampa, Boise, Emmett, Caldwell and Meridian. Since our inception, we have also built a very strong customer base across Garden City, Eagle, Meridian, Kuna and Mountain Home.

In most instances we add automatic sprinkler systems to the landscaping at the initial stage of the project when the hardscaping is being done. However, many property owners opt for our services when they want to upgrade their existing system or replace one that doesn't work the way it should. We provide customized lawn irrigation systems installations.


Custom Sprinkler Design
Our company understands that every property is different in terms of its spread, the type of plantings and grasses etc; and so, its irrigation needs are also different. When you call us with your requirement, our irrigation specialists will come over to your location, survey the space where the sprinklers with rain sensors have to be installed and will then provide options with quotes. Once you have approved the quote, we will then carry out the work on the time and date it is convenient to you.


Benefits of Automated Irrigation Systems
We use the latest and most advanced yard sprinkler systems. These automated systems provide an excellent way of watering the outdoor spaces on your property. You are able to set the time and duration for which you want them to come on. Take a look at the benefits of having automated sprinklers on your property:


Since the grass and vegetation gets a fine sprinkling of water, it stays looking fresh and green
You don't have to worry about unfurling the garden hose and dragging it across the lawn to ensure the grass is watered
Since it's a set and forget system, your landscape will also get watered when you're out on vacation and you no longer have to worry about coming home to a 'brown' landscape
Getting watered with regularity extends the life of the plantings
Since these systems throw out a very fine spray of water and stay on for specific periods of time, they help conserve water
You save a lot of money on landscape maintenance

Regardless of which way you look at it, when we design sprinkler systems for your property, you benefit in every way. For more information about our services, call Greatest Scapes Landscaping at 208-941-9724.

We Provide Services to the Following Cities and Towns in ID: